This page is got spit by Wheelie Bike. That whale is tooooooooooooo fat and chubby.
He blue and red.
Other one is arco(From KDL3 and K64 but she female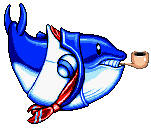 ).
He used blippers.
Ad blocker interference detected!
Wikia is a free-to-use site that makes money from advertising. We have a modified experience for viewers using ad blockers

Wikia is not accessible if you've made further modifications. Remove the custom ad blocker rule(s) and the page will load as expected.