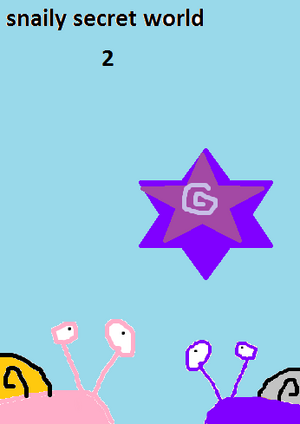 Snaily old game.
The first snaily secret world game that have buddy bud.
Enemies
Waddle Dee
Kirbee
Rocky
Firea
Metal Firea
Phan Phan(Used to be rolling turtle but removed this turtle to this elephant)
Bonkers
Flaming Bonkers
Lighting Bonkers
Embera
Metal Embera
Evil Greenburna
Metal Master Evil Greenburna
Big Burna
Lighting Burna
Magneta
Flaming Magneta
Sheid Rocky
Pilliary
Heat Metal Firea
Super Spear Waddle Dee
Spear Waddle Dee
Super Waddle Dee
Cappy
Cutter Cappy
All of the enemies from Snaily secret world
It unused game.
Ad blocker interference detected!
Wikia is a free-to-use site that makes money from advertising. We have a modified experience for viewers using ad blockers

Wikia is not accessible if you've made further modifications. Remove the custom ad blocker rule(s) and the page will load as expected.